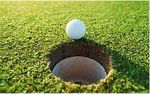 Pitchcare's cleverly juxtaposed articles in last months magazine on heights of cut for golf greens inspired me to rustle up some views on the topic from within the greenkeeping profession.
Hence I posted a thread on the subject of the Windows/Bechelet versus Evans approach to mowing heights for greens on the BIGGA's Open forum to see what the mood was out there at the 'coal face'.
Well the thread has had over 20,000 'views' to date, making it by far the most popular thread ever. I guess that the two articles were also the most thumbed pages in Pitchcare last month as well.
This goes to show that green speeds are the single most emotive topic in golf course maintenance and rightly so, after all, the whole reason for playing the game, and thus having a Greenstaff, is to put your ball into the hole in as few strokes as possible.
Having got this overwhelming response, I thought that I would keep the ball rolling!